About WhatsApp's new privacy policy and Facebook
Why I am leaving WhatsApp and joining Signal. It's bigger than Facebook just asking for a few more privileges. My reasons include Analytica, the WhatsApp founders, the Facebook antitrust lawsuit, Apple's new requirements for privacy, and what's happening to our children.
Much like the picture above, WhatsApp's privacy policy update seems pretty ironic. In reality, however, it's more complex than that. They already have most of the rights and privileges they're asking for now, and so does Google, but we'll talk about Google some other time.
So why is WhatsApp, owned by Facebook, asking for new privileges?
WhatsApp is free and, quite frankly, it's a fantastic service. Facebook wants to make more money with WhatsApp, which is fair.
With Apple iOS 14's strong focus on information security, all apps now have to declare which of your information they will use.
Facebook's push for deeper integration with WhatsApp includes them wanting to use the content of your WhatsApp messages to send you more specific, targeted marketing. Or so they say ...
What changes is WhatsApp asking for?
According to Gadgets Now, WhatsApp remains end-to-end encrypted, which means your messages are safe. WhatsApp wants three changes: a) how your app processes data, b) how businesses can use Facebook-hosted services to store and manage their WhatsApp chats, and c) more integration with Facebook's other products.
About Facebook
As an executive in the software field, I have great respect for Facebook. Not only did they write the book on creating a platform and driving social interactions through that platform, they have also monetised it exceptionally well.
Facebook has done a lot of good things – from making it possible to reconnect with long-lost friends, to being a source of news and information, and a platform to make sure loved ones are safe in a crisis. So how bad can it be if they want to use WhatsApp messages, if they remain encrypted, to better serve the world?
Unfortunately, this 'partner for good' has also been exposed as a wolf in sheep's clothing on numerous occasions: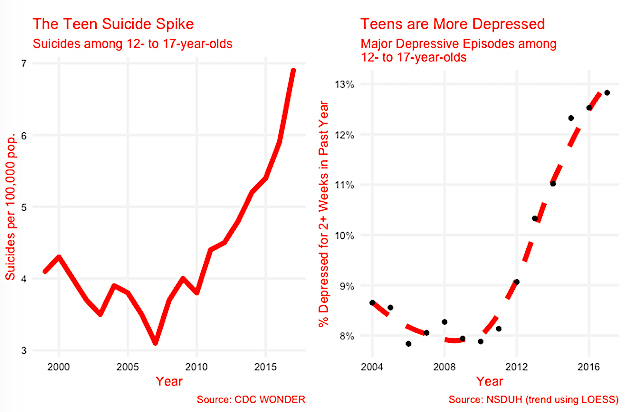 Can we turn back the clock?
Can we, as modern society, reverse the negative effects of social media? We probably can't recover the good aspects of a pre-social media era. But we can take back control of our lives, our information, and our privacy. And we can be present in our relationships with our children to educate them about the dangers of non-privacy.
Watch The Social Dilemma on Netflix with your children to help them understand the effect of social media on privacy, and the implications thereof.
Watch The Great Hack on Netflix with grown-ups to really understand how big the threat is when sacrificing your privacy in exchange for free services. In this documentary, Analytica executives brag about their ability to change a government with their tools, using the data they buy from social media companies.
So, what should we do about WhatsApp?
In my view, firstly, stop expecting to get stuff for free, or at least make sure that in return for free services, you aren't agreeing to your information being used by the company to make money.
If you're an Apple user, and your family and friends are too, do your messaging on iMessage. You're already paying Apple – they don't have to make money with your information.
Choose other services for your messaging needs:
Currently, there are two options: Signal at https://signal.org, or Telegram.
Signal is an open-source foundation, created in 2018 by one of the two founder members of WhatsApp. Today, WhatsApp uses the open-source end-to-end encryption of Signal.
Telegram was launched in 2013 by brothers Nikolai and Pavel Durov. Previously, the pair founded the Russian social network VK, which they left in 2014 after it was taken over by President Putin's allies.
In the screenshots below, taken from the new privacy declarations that apps have to make to Apple's App Store, you can see which of your information WhatsApp is currently using, compared with Telegram and Signal.
What we at IoTPlay are going to do
We're getting rid of WhatsApp and hope we can resist the pressure from friends and business colleagues to switch back.
We also want to bid Facebook farewell. We might move to MeWe, a social media platform like Facebook, but with more privacy. We've already created a page on MeWe.
We're installing Signal for messaging and we'll try to persuade work colleagues, friends and family to come over too.
We will donate to Signal at some point when we see it works well for us.
Why Signal?
As seen in the privacy statements above, it's the most secure messaging app of the three, with one of WhatsApp's founders seeing it as an opportunity to make restitution for selling WhatsApp to Facebook.
High-profile endorsements:
Elon Musk recently slammed Facebook for its intended WhatsApp privacy update, telling users to move to Signal instead.
Edward Snowden has been a fan of Signal since its inception in 2014 and tweeted in 2015 that he uses Signal every day.
Although Telegram is more stable at this stage, as they already have over 500 million users and have had more time to grow their business, they have announced that they will also start pushing ads through Telegram this year.
Our advice? Switch to Signal now. People are rushing over in large numbers, so if you're having a hiccup here and there, or can't get on immediately, just keep trying.
Remember this: "If a service is free, you are the product."
---